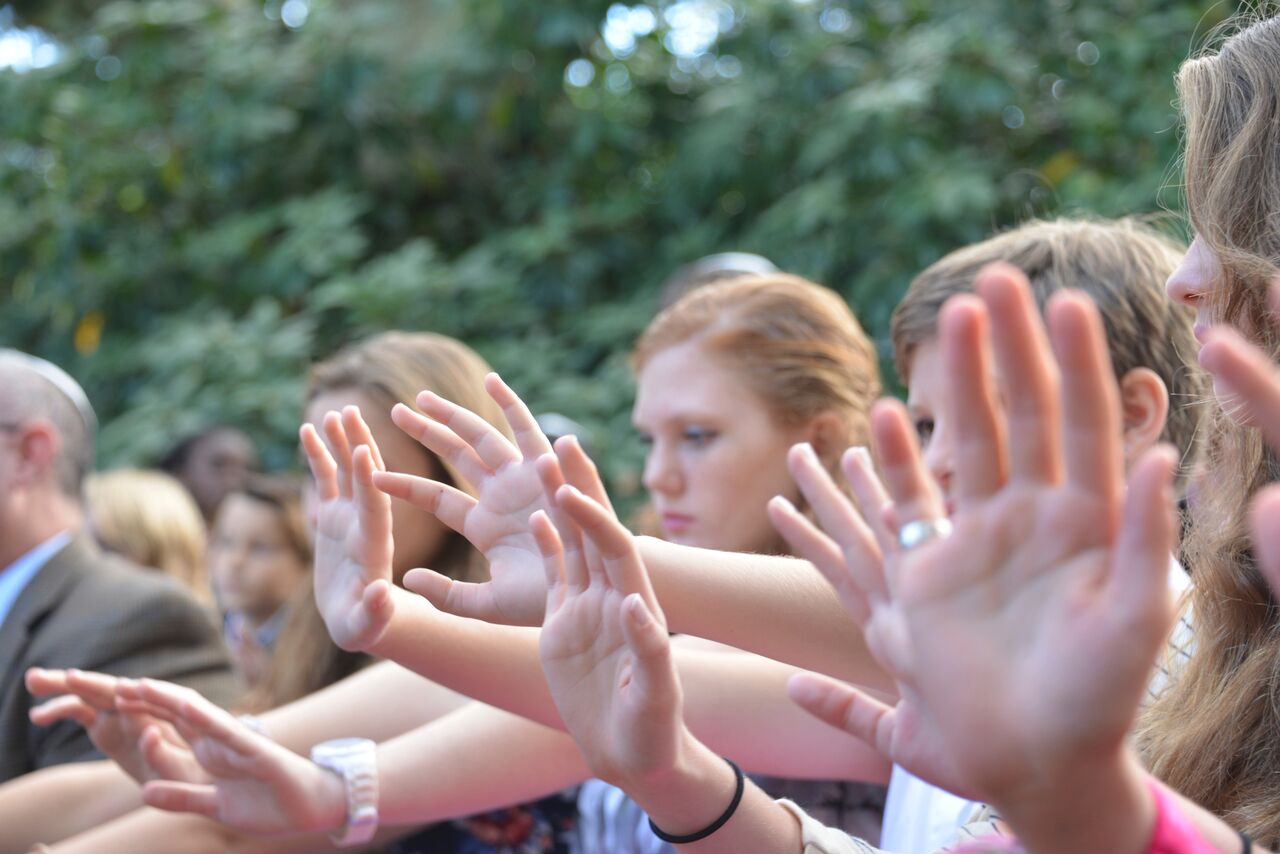 Our Practice
Our style of religious groove is vibrant, authentic, and smart. We are an independent Jewish community that is progressive in our approach to traditional prayer and wisdom.
Most Friday evenings we enter shabbat with gorgeous music, some silence and wisdom conversations, but occasionally you'll find us welcoming in Shabbat at a pub in the Village, or meditating on the beach. Our services are offered in search of greater connection to ourselves and community.
We know no ONE way to accomplish this.
Although we provide activities for younger children—so that adults can sometimes engage in more serious reflection and prayer—we strive for events that are intergenerational in nature and feel. And we are as much in favor of excavating old, still-meaningful rituals as in creating new and innovative ones.
One of our defining characteristics is our "come as you are" attitude. This can be expressed in dress, in attitude, or in belief. At The New Shul, everyone is always welcome.
Lifecycle Events
The New Shul offers the full range of Jewish life-cycle events for its members—weddings, baby namings, B'nai Mitzvah, funerals, conversions, minyans for those sitting shiva. Contact us for more information: info@newshul.org.
Executive Committee/Advisory Board
The New Shul's unorthodox approach to community is exemplified by our governing bodies, the Executive Committee and Advisory Board. We believe that participation in decision-making by a community-elected group of members reflects our grassroots origins and preserves our values of inclusiveness and communal responsibility.
Our Advisory Council, meets three times annually and is comprised of veteran and newer members who offer their guidance as The New Shul continues to evolve. Meetings are stimulating and productive — we brainstorm over drinks and dinner and try to achieve consensus through a process of respectful discussion.
For more information, please contact us at info@newshul.org