5780 High Holy Days
Year of the Priestess
All services* take place at Village Community School (VCS)
272 W 10th Street, new york 10014 in the West Village.
*except for Tashlich which will take place at Pier 45 on Tuesday october 1St from 4-5:15pm, followed by priestess symposium and dinner at vcs from 5:30-7:30pm
Erev Rosh Hashanah
Sunday, September 29th 6:30 - 9:00 PM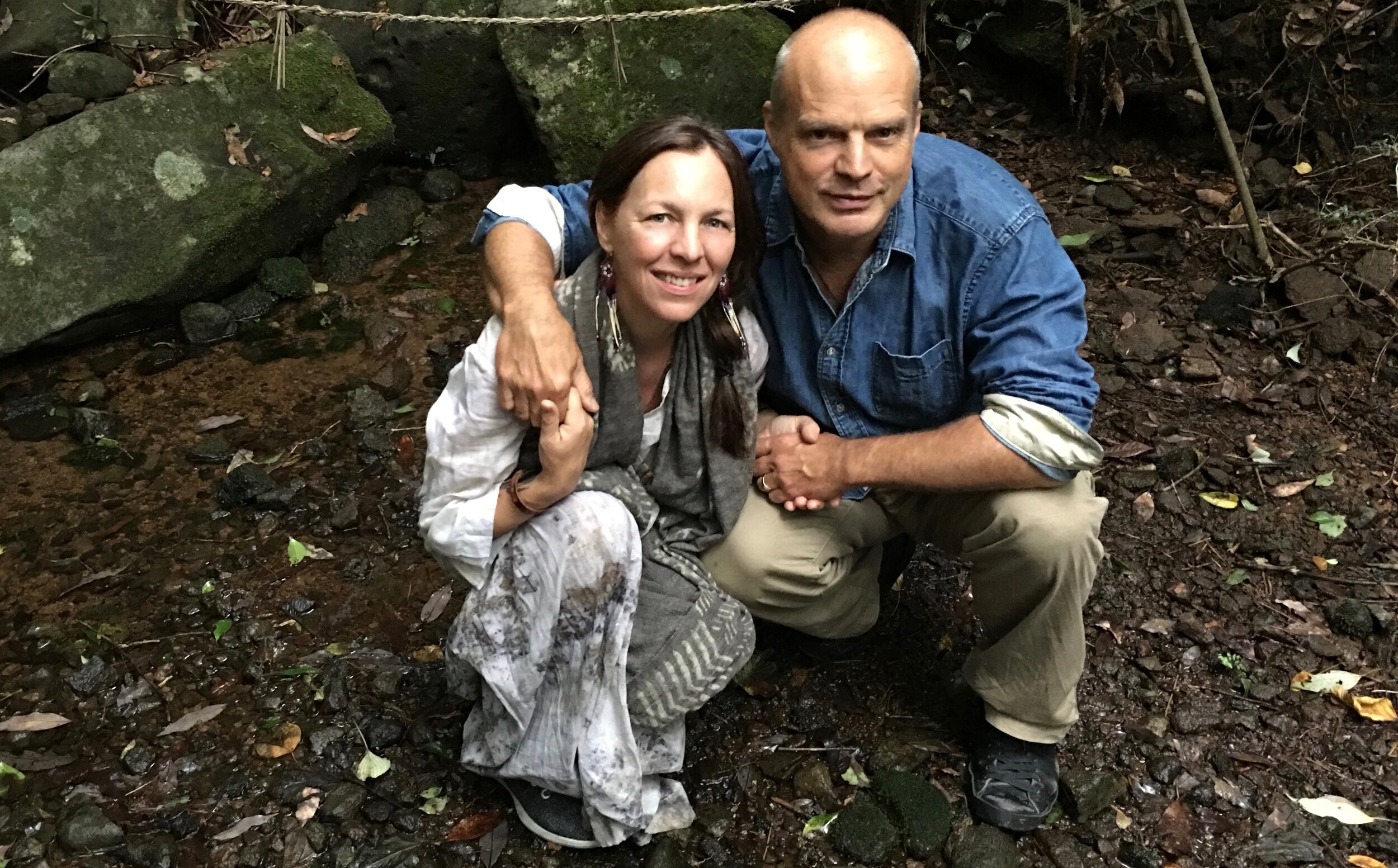 Debi and John Medeski found each other again in this life in 2005 while Debi was a full-time Yoga teacher and John a full-time musician. They have been co-creating their lives together ever since and it has been an incredible journey, far beyond what they could have imagined. Together they lead retreats to work with indigenous healers and make offerings at sacred sites throughout North, South and Central America. They are currently developing a not-for-profit organization that will bring land-based teachings and teachers to offer workshops and retreats locally to apply methods of sustainability that include taking care of the land and the waters through practical physical means, spiritual activism and prayer. Debi leads women's circles and retreats and is dedicated to awakening the Divine Feminine force on the planet and in each woman she meets. John continues to travel the world offering the incredible music he has been cultivating and channeling since he was a child. Together they offer workshops and retreats to the beautiful community that they helped bring together. They are settlers on the lands of the Esopus-Munsee and Mohican tribes in what is now called the Hudson Valley. They live with their teenage daughter, a couple of dogs and a cat, some honey bees, a meandering stream, owls, coyotes, bears, plant spirits and some very powerful guardian spirits and ancestors of the land. Their mission together is to create a safe space for people to gather and be supported by the ways they have learned from their teachers and to enable transformation and healing so that we can rise above our stories and show up to fulfill our souls's agreements and be the spiritual warriors we have come here to be.

PRIESTESS OF FIRE & STARS
Bess Matassa is a New York-based astrologer and tarot reader. After completing a PhD in urban studies, she went rogue and started bringing heaven to earth through customized cosmic experiences ranging from astrological birth chart walking tours to zodiac perfume-making classes and tarot dance parties. She is the co-author of The Numinous Astro Deck (Sterling, 2019), author of the forthcoming Zodiac Signs: Leo and Virgo (Sterling, 2020), and has been a cosmic consultant for platforms and institutions including Teen Vogue, Apartment Therapy, Almay cosmetics, and the Rubin Museum of Art. Bess serves up mystical self-inquiry with a side of play, poetry, and pop music, harnessing the language of the cosmos to bring us deeper into the vivid world that surrounds us, and the luscious, lovable selves we already are.

Rosh Hashanah Day 1
Monday, September 30
Services & Children's Programming
10 AM- 1:30 PM
Dr. Jane Aronson is a pediatrician, adoption medicine specialist and the CEO of Worldwide Orphans, a nonprofit organization that provides direct services to orphans and at-risk children in Bulgaria, Ethiopia, Haiti, Serbia and Vietnam. Since 2000, she has had a pediatric practice specializing in adoption medicine, conducted medical missions to orphanages in over 14 countries and evaluated well over 10,000 children. Dr. Aronson is on faculty at Cornell University, Columbia University and Mt. Sinai School of Medicine and speaks all over the world advocating for orphans, including Women in the World and the Unite for Sight Global Health Conference at Yale.
Dr. Abby Paloma, DACM L.Ac. Acupuncturist, Herbalist, Yoga Teacher, Gardener, Cook, Artis is a compassionate practitioner with over a decade of experience in the wellness field. Abby is dedicated to orienting her patients and students towards choosing a life of health, harmony and integrity. Abby is a healer who meets her patients exactly where they are on their path toward health. As loyal student of the earth and her body, Abby approaches her healing practices with the utmost respect & honor for the work she loves.

Elena Brower -- Mama, teacher, author, speaker, and Double Diamond leader with doTERRA, Elena has taught yoga and meditation since 1999. Her first book, Art of Attention, has now been translated into six languages, and her second book, Practice You: A Journal, is now a bestseller from Sounds True. She's contributed to Yoga Journal, Yoga International, Huffington Post, MindBodyGreen and more. Practice with Elena on Glo.com, listen to her globally beloved Practice You Podcast at practiceyou.com, and find her calendar and blog at elenabrower.com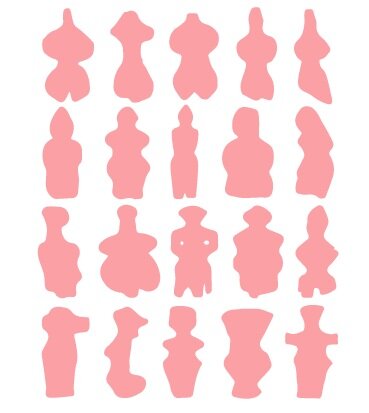 Elana Ponet & Rabbi James Ponet

Rosh Hashanah Day 2
Tuesday, October 1
4-7 PM
Tashlich ceremony led by golem priestess julie weitz at Pier 45, 4-5:15 pm
Priestess Symposium and dinner at Village Community School, 5:30-7:30 PM
Kol Nidre
Erev Yom Kippur
Tuesday, October 8th
7 PM
PRIESTESSES OF PERFORMANCE
Coco Karol & Sxip Shirey
Coco Karol, is a NY-based dancer/choreographer/ artist who makes cross-disciplinary performances that invite conversations between personal and shared experience. A performer, choreographer, hospice volunteer, and dedicated teacher, Coco is interested in how we create meaning and connect to others. For her, dance joins poetic and physical experience. She holds a BFA from Tisch Dance NYU and an MFA from Hollins University. Among the choreographers he has danced for are Chris Elam/ Misnomer Dance Theater, Cherylyn Lavagnino/ CLD, and Christopher Williams. Her choreography has been toured internationally and premiered in reputable New York venues such as Carnegie Hall, Symphony Space, Galapagos, Brooklyn Studios for Dance, and been curated by AUNTS. She has worked with musicians including Bjork, Amanda Palmer, Ryan Lott, Sugar Vendil, Minna Choi/ MagikMagik, Lacy Rose, Alaina Ferris, and Inhyun Kim/ Ear to Mind; visual artists including Steven Sebring, Eve Bailey, Marcos Zotes, Benjamin Heller, and C. Finley. She teaches various dance and embodied inquiry techniques that she developed including Movement Before Dialogue workshop, Gestures of Care, a movement and storytelling series for end-of-life and care-based professionals. Current works include, 'Movement Interviews' (dance as inquiry), The Lullaby Project (oral histories/ physical archives), and community-inclusive choral performances with her artistic partner and husband, Sxip Shirey.
Sxip Shirey is a composer/producer/director/ performer based in NYC. He is the composer and MD for the theater/circus arts production "LIMBO" and "LIMBO UNHINGED", developed by Melbourne based Strut N Fret Productions House, which brought him all over the world from The Sydney Opera House, to South Bank Center in London to play Madonna's Birthday Party in the Hampstons. Shirey teaches workshops in "Text and Object Oriented Composition" at Norwegian Theater Academy, Fredrickstad, Norway, which Shirey considers "The Black Mountain College of NOW." Shirey toured as the opening-act for the Dresden Dolls and has collaborated often with Amanda Palmer. As member of Luminescent Orchestrii Shirey has played Appalachian music for gypsies in Transylvania and gypsy music for Appalachians in West Virginia. Shirey has presented at TED (2008), and is a 2011 United States Artist Fellow. He wrote music for short film, "Statuesque" written/ directed by Neil Gaiman, staring Bill Nighy, which premiered on Christmas Day on SKY TV, UK. He created music for the app-version of Shaun Tan's book "Rules of Summer," NSW Lothian Children's Books, 2013. Shirey has also served as artist in residence and curator in residence at National Sawdust bringing in artists including, Taylor Mac, Rhiannon Giddens, Ned Rothenberg, Baby Dee, Sarah Angliss, Theo Bleckmann, Todd Reynolds, Basil Twist, The Quintet of the Americas, and Lady Rizo. Shirey is currently developing his immersive choral works, "The Gauntlet", with his artist partner Coco Karol, all over the world.

Yom Kippur
Wednesday, October 9th
Services & Children's Programming
10 AM-2 PM
Angel Ceremony & Neilah
4-7 PM
Aki Hirata Baker is an Empress with a spirit of the Magician and the heart of the High Priestess. Just as her natal chart suggests, she is a Phoenix who constantly re-invent herself of who she is, who she thinks she is, and who she aspires to be. Her love for mysticism and forces unseen was evident in her second grade essay, in which she proclaimed she wanted to be a Witch when she grew up. Driven by her passion for understanding powers in all things, and her struggle with depression and chronic physical ailments, Aki had studied various healing modalities such as Ayurvedic Medicine, Integral Hatha Yoga, meditation, Essential Oils, Bach & FES flower essence, Reiki and other forms of energy healing practices. Her body, mind and soul have been very happy with one another for several years though these practices. Her current project is MINKA brooklyn, a center for wellness & holistic living, which she co-founded with her business partners. MINKA brooklyn continues the legacy of the COMPOUND brooklyn, the COMPOUND COWORK, and Adopt-A-Farmbox; creating inclusive communities that are self-sustaining and empowering individuals to evolve to their best possible versions of themselves.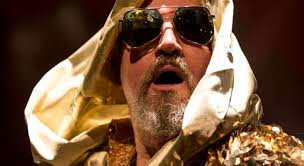 Chris Wells is the founding artistic director of The Secret City. Wells serves as host, producer, lead artist, storyteller and head curator, presenting an endless variety of artists in a setting dedicated to connecting artists to community and building community around the arts. With events in New York City, Los Angeles, the Hudson Valley and beyond, Wells has brought the singularly joyful, celebratory work of The Secret City to thousands of people.
Wells is also an award-winning actor who's developed and performed original work with The Actors' Gang, SITI Company, Theater Offensive, La Mama, Clubbed Thumb, Cornerstone Theater, Baltimore Center Stage, Papermill Playhouse, Alabama Shakespeare, Cornerstone Theater.
Zivar Amrami is an artist, mother and seeker, devoted to the divine feminine and embodiment as a portal for healing trauma and encouraging evolution.